www.TexasPaints.com
56 Years of Breeding, Training and Selling Horses.

We have a client looking for an APHA Black and White Homozygous Stallion. E-mail us today!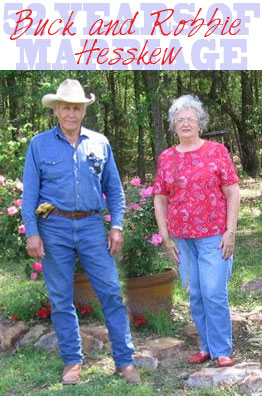 ---

FOR SALE
• Stallions
• Mares
• Geldings
• Homozygous
• Quarter Horses
• Reining/Cutting Horses
• Barrel Horses
• English Performance/Sport

---

STALLIONS


•

At Stud

---

SOLD




•

Sales List


---

MAP




•

Directions


---

EMAIL




•

Robbie@texaspaints.com




---

All copy and images
are copyrited by law.


Life is too short
not to live it in Texas!


From left to right: Kathy Hesskew on Apache Blue.......Jason Hesskew on his AQHA gelding, Scout......Justin Hesskew on Spin City...Amber Heskew on Cowboy.

Buck Hesskew

We sell our horses and others horse's from this site since around 1985. We are always looking for the special horse that fits your needs. We still have a few babies each spring. Most QH/Paint bred. If you don't see what you need please call us and we will use our years of experience, contacts, and look for you. Buck has stood stallions since 1959 and up to 20 at a time. Now we just stand Spin City, a savvy Black and White whose momma was a cutting bred QH with Doc Bar on her papers three times along with Nu Bar, Freckles Playboy and other greats. His babies are some of the best we have seen and we have seen a few. Of course his sire is Sonnys Amigo Bar a stallion we sold for six figures in 1990 as a three-year-old. Come look the site over.



FOR SALE:
STALLIONS | MARES | GELDINGS | QUARTER HORSES | HOMOZYGOUS | REINING/CUTTING HORSES | BARREL HORSES | TRAILERS


STALLIONS AT STUD | 2007 FOALS | 2006 FOALS | TESTIMONIALS | MAP | EMAIL



Buck and Robbie Hesskew
903.829.5204
241 VZCR 1209
Canton, TX USA 75103

2004©Hesskew Copyrighted by law absolutely no pilfing of any material.

This site created and maintained by:
G I D D Y A P G R A P H I C S